Car Details
Lotus Honda Turbo
12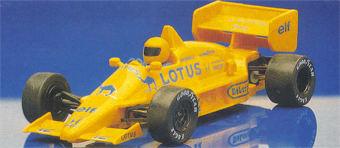 Years Released: 1988 1989 1990 1991 1992 1993 (Item Year pages)
Item released for 6 years.
Car:
Lotus Honda Turbo
Number:
12
Information:
Length - 5 3/8" - 137mm.
Category:
Cars

Category Details:
Classic cars from all eras.
Car Category:
F1GP

Car Category Details:
Formula One Grand Prix.
Base Colour:
Yellow

Colour Details:
Various shades of yellow.
Logo & Box Style:

1988
1989
1990
1991
1992
1993
Make:
Lotus

Logo:
Lotus Logo
Logo Years:
Since 1952
Make Details:
Lotus won 7 Formula 1 World Championships between 1958 and 1994.
Make Country:
United Kingdom
Model:
99T

Model Details:
Ayrton Senna drove the 99T to two Formula One victories in 1987, the Monaco and U.S. Grand Prixs.
Model Production Years:
1987
Item Ranking:
Current: 33 -
October 2023
Previous: 173 -
September 2023
Movement:

(+140)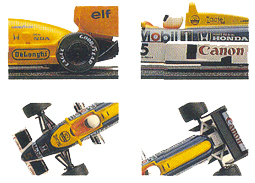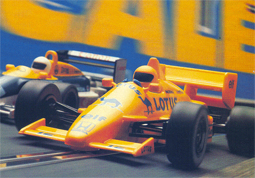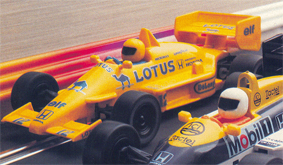 Car Year Details
(6)
Sets Included In
(3)
Item Year Information
YEAR
INFORMATION
1988
With Turbo Flash and MAGNATRACTION.
1989
With Turbo Flash and MAGNATRACTION.
1991
The worldwide coverage of Formula 1 racing on television has opened up tho spectacle and sound to every home.
Scalextric reproduces the top cars in immaculate detail for you to study and admire. Then you can race them yourself and find out what it is all about.
The cars featuring Magnatraction are well matched in specification. It is up to you to become the champion by superior racing skill and judgement.
1992
Millions of televisions all around the world are switched on virtually every other Sunday, during the season, to have their screens filled with brightly coloured Formula One cars. The TV speakers vibrate with the sounds of powerful engines as the cars reach maximum revs on the Startline after the warm-up lap.
The lights change from red to green and they're off. The cars 'scream' away heading for the first bend, the drivers jockeying for position!
The Scalextric Formula One cars ore superb models representing many of the top constructors teams.
Many of the cars feature Magnatraction like the new Ferrari F1, whereas the Williams and lotus are also fitted with 'Turboflash', simulating the excess fuel being burnt off as the cars decelerate.
So it is up to you to choose your car and race, to be the winner.
Service Sheets
(6)
| SHEET NO | SERVICE SHEET NAME | ISSUE DATE |
| --- | --- | --- |
| 142A | Lotus Renault, Williams Honda, Lotus Honda with Turboflash | July 1991 |
| 142A (Back) | Lotus Renault, Williams Honda, Lotus Honda with Turboflash - Back | July 1991 |
| 142B | Lotus Renault, Williams Honda, Lotus Honda with Turboflash | April 1992 |
| 142B (Back) | Lotus Renault, Williams Honda, Lotus Honda with Turboflash - Back | April 1992 |
| 142C | Williams Honda, Lotus Honda | July 1993 |
| 142C (Back) | Williams Honda, Lotus Honda - Back | July 1993 |
Catalogue Images
(6)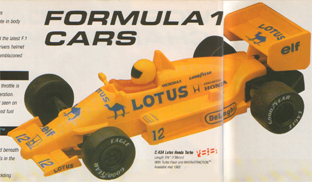 C.434 Lotus Honda Turbo - 1988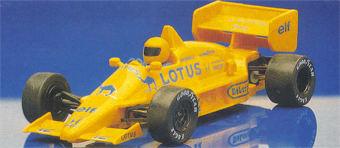 C.434 Lotus Honda Turbo - 1989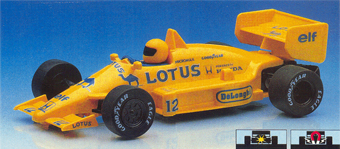 C.434 Lotus Honda Turbo - 1990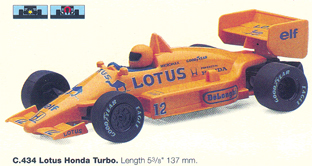 C.434 Lotus Honda Turbo - 1991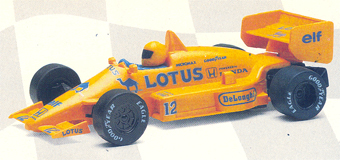 C.434 Lotus Honda Turbo - 1992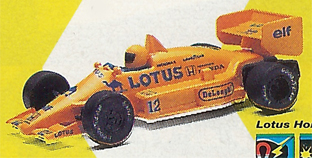 C.434 Lotus Honda Turbo - 1993
Lotus Honda Turbo on ebay US

Search For: 'scalextric (434,lotus turbo)'